I started the day hoping to make my way to Brandon, Manitoba today. It was my goal yesterday too but the winds  have made my ride more difficult.
Last night's weather wasn't the greatest. I was able to find some cover and set up my tent and was happy to have a break from the winds after a long day on the bike. It poured rain last night and the wind shook my tent. But after a long day of riding I found the weather didn't affect my sleep too much.
The wind was still shaking my tent this morning when I woke up. I decided to start later yesterday, hoping to avoid a day like Wednesday. The sky was grey and cloudy when I did get on the road and I was happy it wasn't rainy. The wind was still there. It has been one of my bigger challenges on my bike across Canada so far. With the wind against you every kilometre becomes a fight. I've had a couple long rides where I was able to cover a lot of ground on my trip so far.  These last two days I've put in the same effort but haven't been able to cover nearly as much ground as I would like.  You pump, pump, pump against the wind and you realize you are only going 15 to 20 km an hour, It can be pretty demoralizing.
I was only able to cover about 110 to 120 kilometres yesterday but I did manage to cross the border into Manitoba. Crossing Alberta happened pretty quickly,  it was great to meet some Albertans along the way and taking a day to rest in Calgary. I've heard the news about the flooding in Alberta and my thoughts are with the families affected by the storm. Reports say the weather is heading towards Manitoba.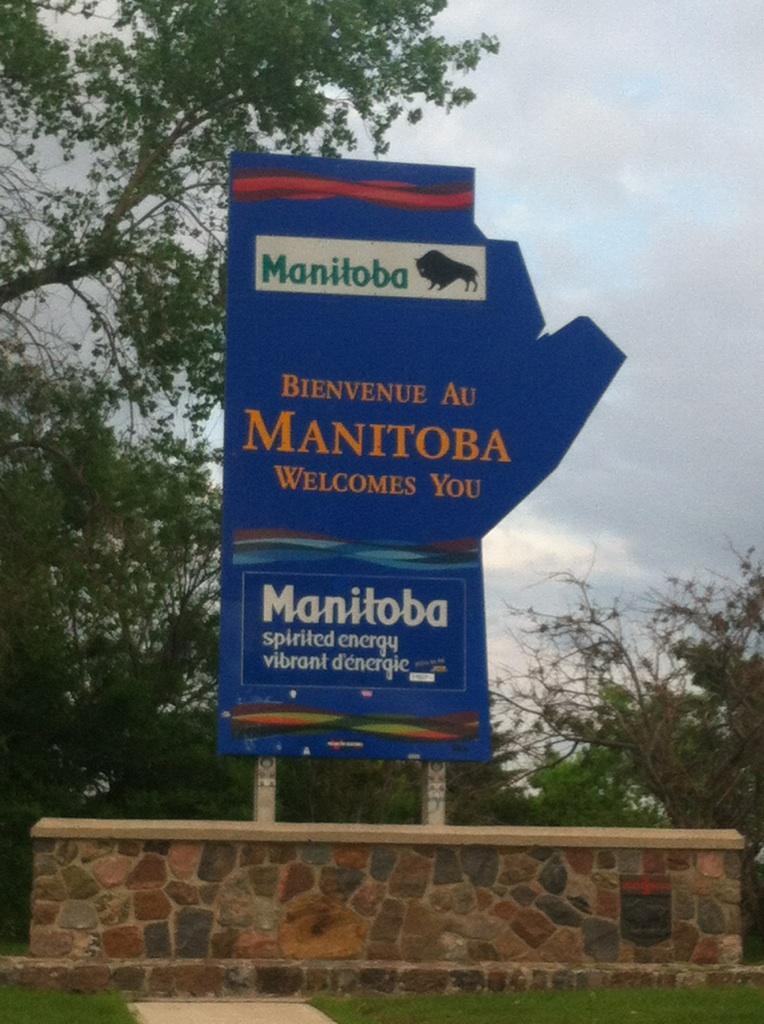 My teams told me that the Comfort Inn in Brandon had offered me a place to stay for the evening. Too bad I wasn't be able to make it there. Hopefully there offer still stands when I make it there tomorrow.   If not there is always my tent. I've appreciated the hospitality people have shown me on this trip in offering me a place to rest.  I definitely won't turn down a bed after a hard days ride. Never look a gift horse in the mouth.
I am going to be interviewing with a local radio station when I get into Brandon tonight, and talk to people about my ride. All the media coverage has really helped with my goal of spreading awareness for organ donation. I have been approached by people along my ride who have told me they saw my story on the news and that it inspired them to have conversations.
After that I am on to Winnipeg where I plan to take a day of rest.  Transplant Manitoba has been in contact, and one of their staff, and a organ recipient would like to ride with me for a bit while I'm in the area.  It's exciting to think I might have company on the road.
Total Kilometers Biked: 2270 KM
Cheers,
Cayse